Bruce is a Registered Psychotherapist (Qualifying) with the College of Registered Psychotherapists of Ontario (CRPO)

He has a keen interest in the mental health and self-care of performing artists and people of all genders and identities.
Bruce has offered Workshops in 2SLGBTQIAP+ Ally Awareness, Safe Use of Self in the Workplace for STAPLES Canada, and Fanshawe College.
Bruce is a graduate of Knox College (MPS 2023), University of Toronto School of Theology, holding a Master of Pastoral Studies – Multi-Cultural Psychotherapy & Multi-Faith PsychoSpiritual Care.

Bruce is a member of AACE, the Association of Acting Coaches and Educators, a group upholding the finest standards and practices in performing arts education.
Through Dow Workshops, Bruce is able to offer a variety of Group Workshops, Private Coaching, Master-Classes and Intensives covering a variety of skill sets from Audition Technique – for both General and Musical Auditions; Shakespeare – from beginner to advanced; Scene Study; Professional Practice & Personal Development; Cabaret Creation; Cabaret Performance – and more!

Bruce has taught Sessionally and as Guest Lecturer at the Randolph College for the Performing Arts, The National Theatre School of Canada, Sheridan College, University of Western Ontario, the Academy for Classical Acting at George Washington University, San Diego State University, University of California at San Diego, York University, and the University of British Columbia – among others.

He is the Director of the Academy for Young Actor Training at the Festival Players of Prince Edward County (Graham Abbey, A.D)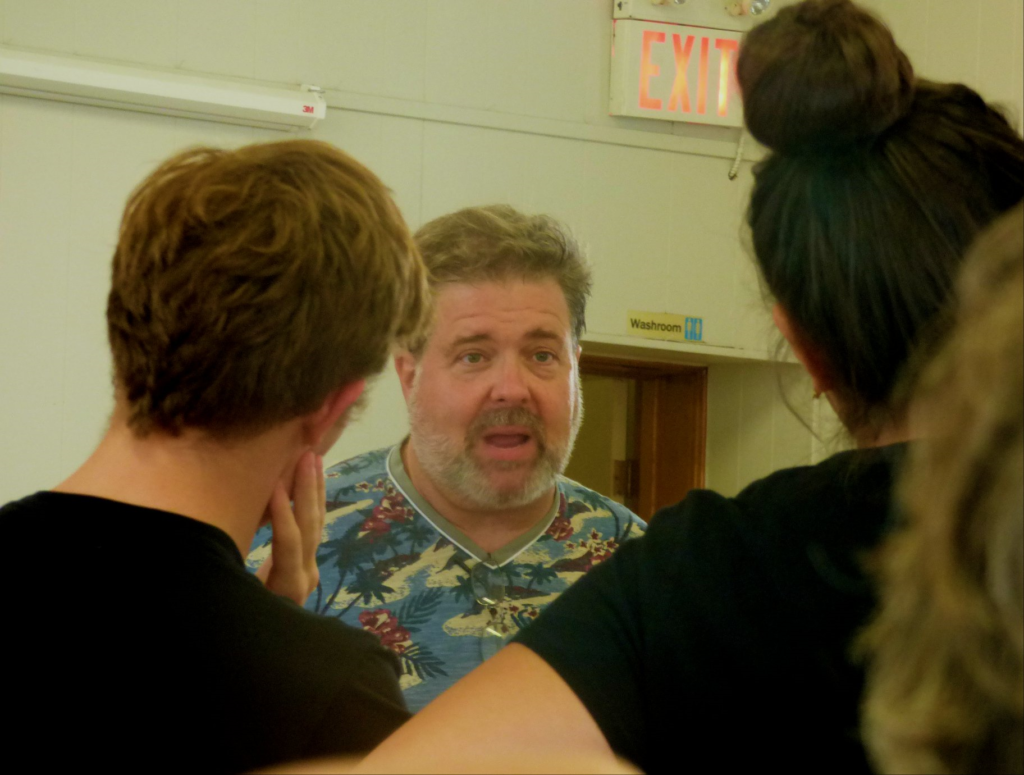 LOOK FOR NEW WORKSHOPS COMING
from DOWWORKSHOPS@GMAIL.COM

RECENT OFFERINGS:

SHAKESPEARE
FROM SCRATCH
– Beginner or Brush-Up
If you can play Shakespeare, you can play anything. Learn how to break down this glorious material into a set of tools that will allow you to approach any text – Heightened or Contemporary.

CABARET PERFORMANCE
– Direct Communication
Work one-on-one with MACNyc Member, Bruce Dow on a piece of your cabaret material be it a 32 bar song, a poem, a piece of dance or burlesque. Prepare an approximately 90 second piece of your work and have a Master-Class style workshop of it. Learn how to break the 4th wall and to connect directly and intimately with your audience.

CABARET CREATION
– Curating your own Cabaret
From cocktails and songs, to drag, poetry and burlesque – creating an effective evening of cabaret involves much more than you might think – Join us for a master class – with MACNyc Member, Bruce Dow – and learn how to create a cabaret experience that shows off your art to its fullestand which will engage your audience to the max!

THE PROFESSIONAL DEVELOPMENT SERIES
– 3 Empowering Workshops
a. Getting into The Room
– Headshots to Letters

b. In the Room
– Nerves & Nonesense to a Practical Plan

c. Monologues and More Monologues…
Empower yourself, as an independent artist, through this series of practical workshops. Take control of your career from the photo shoot, through preparing your resume, through writing letters, through dealing with your nerves and turning the audition/interview into a practical experience at which you can succeed!
Then prepare you monologues in a new and direct way that will ensure success every time!

THE GENERALS
– Nailing the General Audition
They all want:

Dramatic – Two Contrasting Monologues: One Contemporary / One Classical – under 2 Minutes in Length; plus One Song of Your Choice – unaccompanied.

– OR –

Musical – Two Contrasting Songs: One Golden-Age / One Pop/Contemporary Musical Theatre – in a 16 or 32 bar cut; plus One Monologue of Your Choice – that shows us "Who You Are".
There is a way to give them what they want – while making sure you come out of the room satisfied with the experience and proud of your work! Learn how!

Contact Us at dowworkshops@gmail.com

Let's discuss developing the perfect coaching /
workshop experience for your needs.