BACKSTAGE TALK with Martín Acuńa &
BRUCE DOW
Interview with Martín Acuńa,
New York, NY/Bogata, Columbia, 2021
CLICK HERE

TORONTO STAGE DOT COM
The Stalwart Speaketh Featuring Bruce Dow
Toronto, ON 2021
CLICK HERE


RICHARD SKIPPER CELEBRATES
BRUCE DOW
Interview with Richard Skipper Celebrates,
New York, NY, 2021
CLICK HERE

ASK TUTS ALUMNI
BRUCE DOW
Interview with Theatre Under the Stars,
Vancouver, Canada, 2021
CLICK HERE

CHATTING WITH KORA &
BRUCE DOW
B-GIRLZ
Toronto, ON, 2021
CLICK HERE

'The Self-Isolated Artist' Series:
Stratford/Toronto/New York Profile of Bruce Dow
OnstageBlog.com – by Joe Szekeres, Chief Toronto Critic
CLICK HERE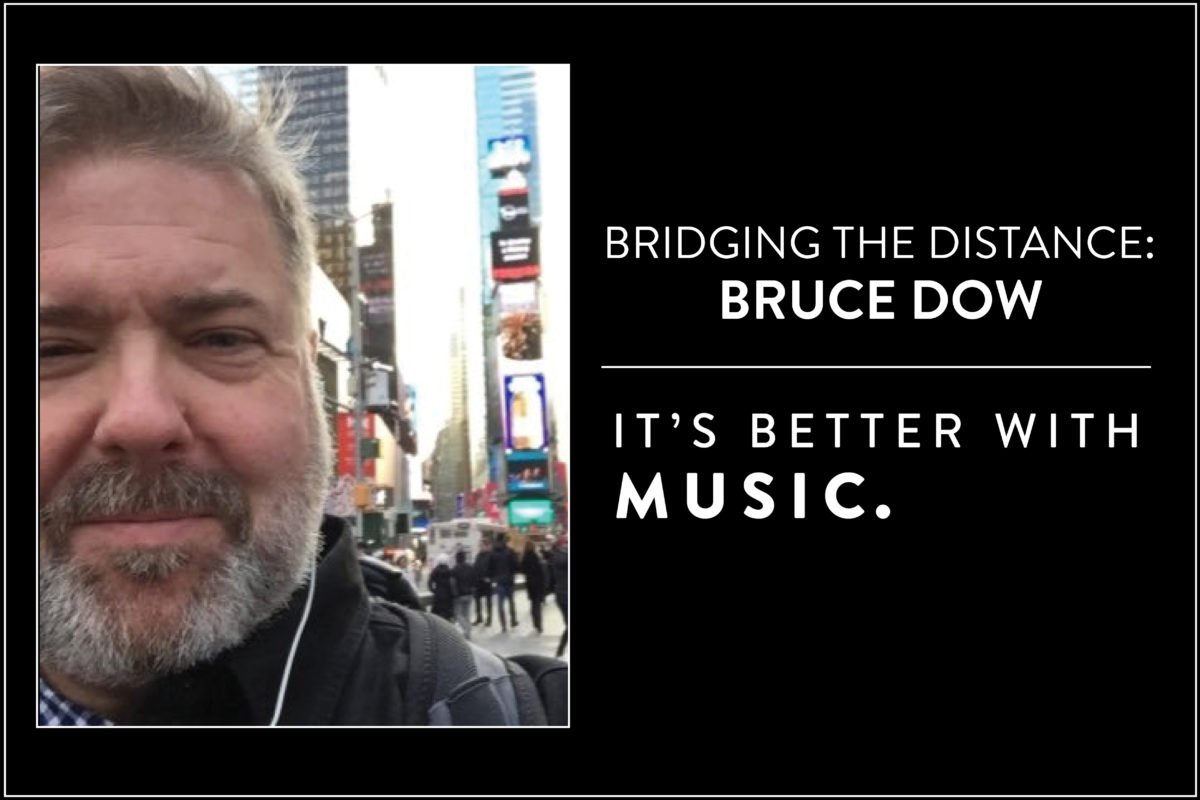 Tits & Teeth Podcast – January 2020

BRUCE DOW OPENS UP ABOUT PERSONAL TRANSFORMATION
Keith Tomasek @FestivalReviews
CLICK HERE


Bruce Dow Tackles King Herod in 'Jesus Christ Superstar'
BY SIMI HORWITZ | MARCH 20, 2012 2:26 PM | LAST UPDATED: NOVEMBER 5, 2019 2:06 AM
Photo Source: Joan Marcus
Bruce Dow wanted to be a leading man and believed it was necessary for him to become one lean dude. He spent a decade as an anorexic and then a bulimic. (No, it's not only a woman's issue). He landed leading roles, but these were not especially satisfying and he ultimately regained the weight. When director Susan H. Schulman cast him as the rotund Pancho Sanza in "Man of La Mancha" at the Stratford Shakespeare Festival, he had a life and career altering revelation.
It was not simply his success in the part or the juicy character roles that poured in—from the emcee in "Cabaret," to Trinculo in "The Tempest" to his current gig as the wild and campy King Herod in the Broadway revival of Andrew Lloyd Webber and Tim Rice's rock opera, "Jesus Christ Superstar."
It turned out to be a lesson in self-acceptance. "When I was thin, I was trying to be someone I wasn't," he says. "Being thin was tied in to being loved. I'd go to an audition to be liked and wanted. As I changed, auditions got to be about the work. Being liked was much less important. There was a major shift."
Dow is not advocating being excessively overweight and admits he has to be careful. He's also keenly aware of the danger of type-casting. Though identified with what he dubs "extreme" roles—most often in musical comedies—Dow continues to be interested in working outside the box. Thanks to his twelve seasons with Stratford he's had the opportunity to do so. Not surprisingly, he approaches the most off-the-wall roles with the seriousness of purpose one identifies with the classically trained actor.
Consider his King Herod, the comic relief in director Des McAnuff's high-tech production. Despite Dow's over-the-top spin which marries rock, vaudeville, and British music hall, his Herod is also a tad pathetic. "This can't be just campy fun," Dow explains. "It has to be rooted in reality and tied into the story. As outrageous as Herod is, he's also King of the Jews facing someone else who claims to be the messiah. King Herod has become a puppet figure of the Roman Empire. He's pissed off and terrified. And he's decadent."
Dow also contends with the challenges of performing a sung-through rock opera. "You have to make a distinct and specific action choice on the third beat of a four-beat bar," he explains. "There is no time to explore. And, in a rock musical the physical and vocal demands are nuts, although our job is to make it look easy. Also, I'm a lyric tenor and I have to perform outside my comfort zone." Nonetheless, Dow's three-minute role is one of the show's high points.
Fate Interrupts a Law Career
A Seattle native, Dow recalls wanting to act "ever since I learned Adam West was not really Batman, but the actor who played him." After graduating from the University of British Columbia with a BFA in acting and an MFA in directing and theater history, he started acting only to discover just how rugged it was. He faced many dry patches and often thought about throwing in the towel. To this day, he periodically toys with applying to law school or earning his doctorate to teach on the college level. "I've often felt acting is a ridiculous profession," he says frankly. "But fate kept me going. Opportunities would come my way."
At the moment, however, law and doctoral dissertations are the furthest things from his mind. He's having a grand old time playing King Herod, though speculating that some audiences may have ambivalent feelings about the sacred subject matter. But Dow maintains that "Superstar" is not a religious piece but a political play about the philosopher, artist, and creative soul in an occupied country.
"Jesus reminds me of Vaclav Havel and how he became a saint-like character," says Dow. "It also makes me think about the Arab Spring. But regardless of what you think about Jesus this show is dramatizing a human story in the bizarre medium of a rock opera. That's really cool."
"Jesus Christ Superstar" is now in previews and opens March 22 at the Neil Simon Theatre, 250 W. 52nd St., N.Y. 877-250-2929. www.ticketmaster.com
Outtakes
—Appeared on Broadway in "Jane Eyre" and "The Music Man,"
—Performed with the Stratford Shakespeare Festival in "The Comedy of Errors," "A Funny Thing Happened on the Way to the Forum," "Guys and Dolls," "An Ideal Husband," "Into the Woods," and "The Merchant of Venice."