Bruce is known for offering intimate and personal cabaret performances.

Bruce also teaches Cabaret Performance, Cabaret Creation, Directs Cabaret and Burlesque,
and helps other cabaret artists with their own performance creation.

He is a member of The Manhattan Association of Cabarets and Clubs.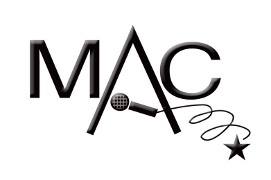 "Dow proves he can turn a song into an emotion-filled story and give it real personality."
Jon Kaplan, NOW Magazine
"I'm used to hearing … these (songs) done bursting with ebullience, but awestruck is an important element, too, and the man has that down pat. He can sound vulnerable, which some men are not willing to do."
Rob Lester, Talkin' Broadway
"Dow is fearless."
John Terauds, The Toronto Star

CABARET PERFORMANCES FROM BRUCE DOW

2019 marks the 3rd Annual Edition of
Beautiful Things, a concert for the season
Beautiful Things is an exploration of the seasonal songs we have come to accept as audible wallpaper. Hear your holiday favourites once more – as if for the first time – in new arrangements, in historical and contemporary context and with new insights!

What is more ridiculous than middle-age? Certain experiences are expected, and yet, we are truly prepared for none of them. Aging parents, divorce, new love, starting life over again while in the middle of the journey? – the show must go on – no matter what comes next!

A FUNNY PROPOSITION, a cabaret / vaudeville of my middle-years has sold out & wowed audiences at Stratford Summer Music; in Prince Edward County, ON, as part of the Festival Players 2018 season; at Korda Productions in Windsor, ON; and at Buddies in Bad Times Theatre in Toronto.

These and other Cabaret Experiences Available Now!

For Bookings – dowworkshops@gmail.com
Use "Cabaret Inquiry" in the subject line: